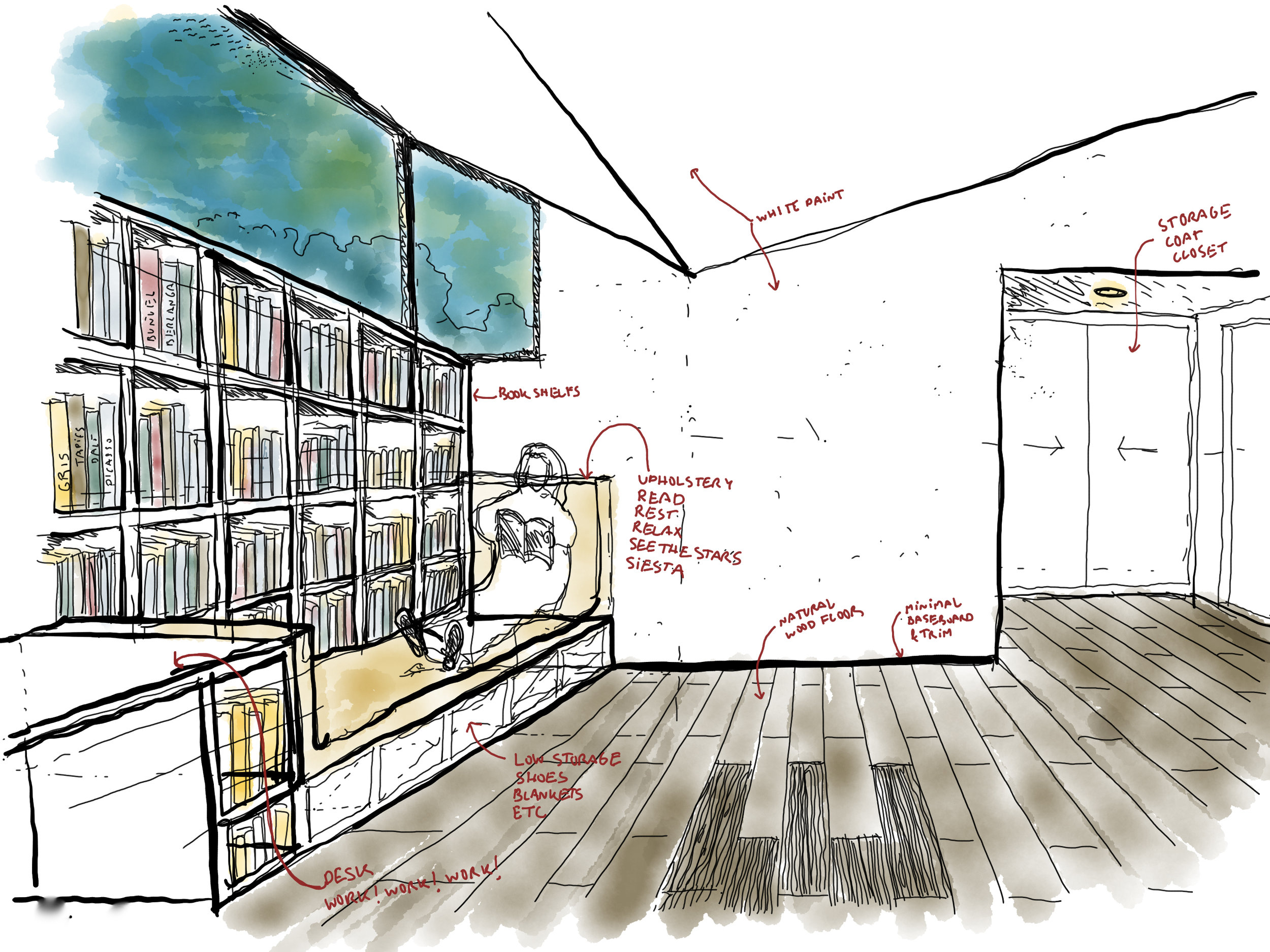 SANCTUARY STUDY. Chapel Hill, NC.
A peaceful home office provides a quiet place for escape and study for an academic researcher.
Simplicity of design, lots of natural light and wide views to the surrounding trees.
Movable desk allows flexible use. Outside: A new stair and replaced deck connect the study addition to the main house.
High North windows provide even daylight and tree views, while keeping privacy from neighbors. The "trundle desk" can be stowed to open the space for events or yoga.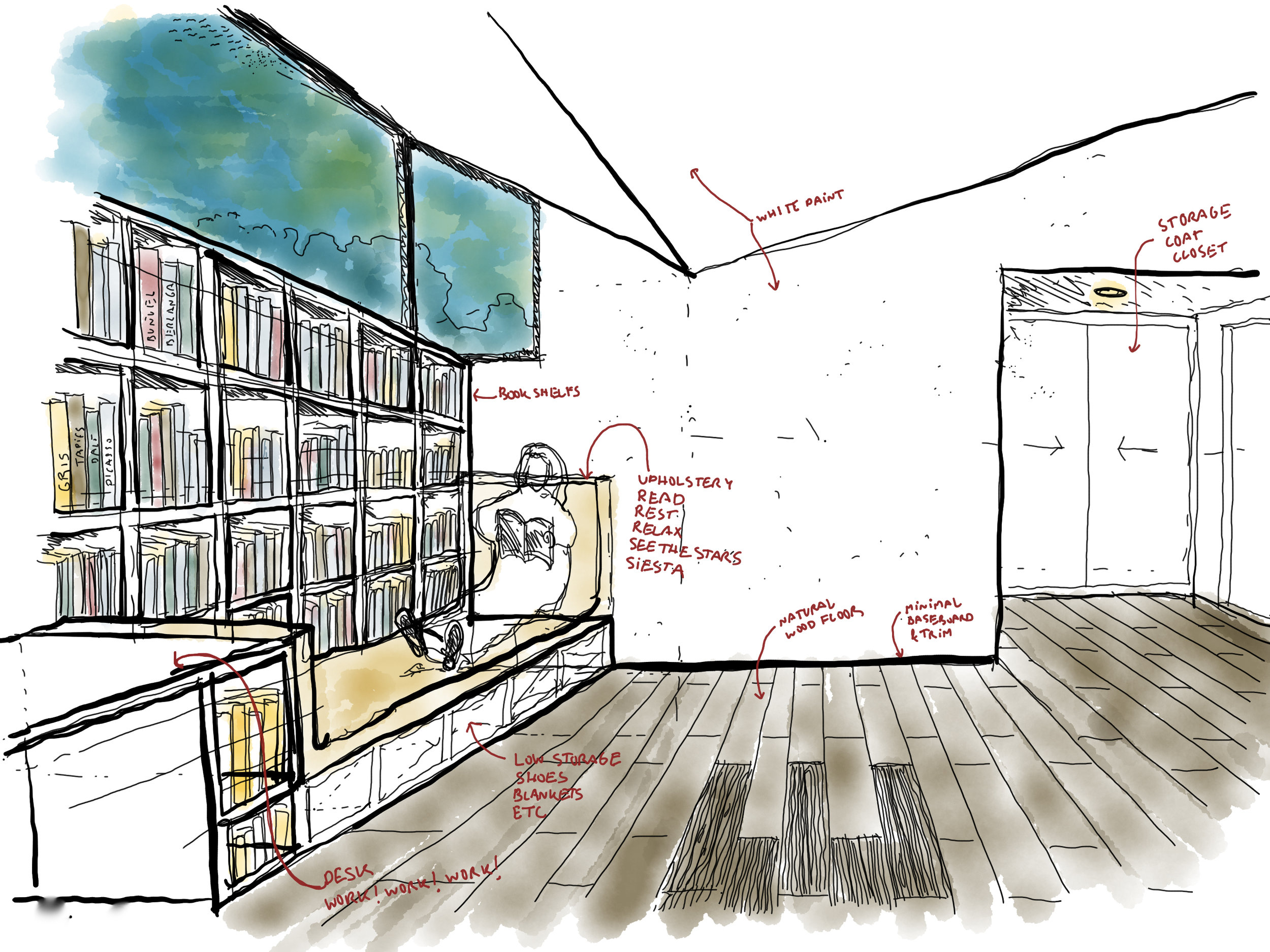 Interior view. Initial sketch.
Concept sketch 1: searching for the essence.
Concept sketch 2: what our client does.
Concept sketch 3: transition to a peaceful state of mind.
Concept sketch 4: a "bubble" for relaxation and study.
Concept sketch 5: the forest, views, focal points and natural light.
Northeast view. A pop-up volume provides additional space and uniform natural light while blocking the views from the neighbors.
Southwest view. The addition relates to the existing house in terms of form and materials, but it also elegantly distinguishes itself.